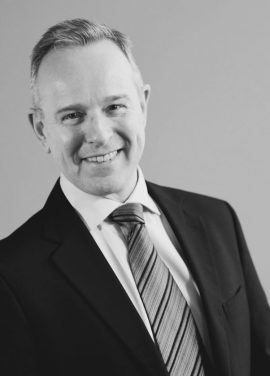 WXL Coaching was set up by me, Wyn Lewis, to deliver business and personal coaching to people, teams and groups who want to change, do better and excel at work and in their personal lives.
As a coach, my role is to help you personally, or you and your colleagues in teams and groups, to focus and work out where you are in your work and life and where you want to get to instead.
I was trained by Barefoot Coaching and am externally supervised. I also have my own coach. I'm a registered ICF coach and am governed by its ethics and standards. I've held an NLP diploma since 2014 and have been an accredited TCM workplace mediator since 2011. I've been an employment lawyer since 1985, with many years' experience in multinational law firms, now working as a Partner at gunnercooke LLP and recognised in Spear's 500.
After almost 35 years as a lawyer, having lived and worked in Germany, Hong Kong and the UK and having travelled extensively, I have a wealth of business, commercial, legal and life experience to bring to my coaching.
WHAT IS COACHING?
Coaching is about getting people, teams and groups:
to think better and think differently
to be more open and curious and to make decisions that, as a result, are more informed and effective
to identify and achieve their professional and personal goals, solutions and strategies
to maximise their effectiveness, performance and potential
to increase job satisfaction
to take action

now

that takes you and your colleagues:

from

where you are

to

where you want to be instead
to achieve something significant that you really, really,

really

want
As a coach I challenge, chide, facilitate, guide, inspire, laugh with, listen, provoke, question and support you.
HOW COACHING HAPPENS
If you're an individual, there will be one initial meeting to see if we would be a good fit working together. That initial meeting is a confidential 1-2-1. Assuming we agree to coach together, there will then be:
a coaching agreement that sets out a framework for the coaching programme for 3, 6 or 13 months
an initial thoughts document as a stimulus for the first coaching conversation
The rest of the coaching relationship focuses on you and is tailored to you
If you're an organisation looking for a coach for one or more of your staff, there are often two initial meetings: one with a team or group leader or budget holder to discuss business expectations and the business case for coaching; and a separate confidential 1-2-1 with each person being coached. Assuming we agree to coach, there will then be:
a coaching agreement that sets out a framework for:
–   a one-off coaching project
–   a coaching programme for 3, 6 or 13 months
an initial thoughts document to explore deliverables, expectations and goals
The rest of the coaching relationship focuses on your staff, team or group and is tailored to your brief.
BUT REMEMBER…
Coaching is more than just a cosy chat. It involves people:
doing exercises
doing homework
doing things differently
thinking about who you are, what you want, how you work, when you want to do things
being honest
being uncomfortable (but in a good way)
being committed and willing to do all of the above
The role of the coach is to stimulate ideas and thoughts, and say things that colleagues and friends may not.
You are the only person who can make you do the things you (don't) want to do.
WHAT DOES COACHING COVER?
How long is a piece of string? Typically, coaching can include talking about such things as:
ambition | anxiety | autonomy | accountability
business development
career guidance | career management | confidence | conflicts | change | coaching others | CVs
decision-making
employed to self-employed status | being an expert
first 100 days in a new job | fitting in
group-working
independence
leadership
managing yourself | managing colleagues | managing change | making a difference | mentoring
interview skills
networking | new job | new job – the first 100 days
perfectionism | procrastination | presentation skills | productivity | promotion
redundancy | resilience | returning to work after a break | relationships within work | responsibility
stuck in a rut
team-working | time management
work-life balance
A coaching relationship can change during each coaching programme.
Your focus will probably change during a coaching programme – and that's fine.
COST
The cost of Coaching is much less than the value of Coaching.
For individuals:
The

cost

for the first 2 coaching sessions for

each individual

each calendar year is whatever you would like to donate per coaching session to

WXL

Coaching's chosen charity (Dementia UK) via justgiving.com
The

cost

for

all subsequent

coaching provided by

WXL

Coaching each calendar year is subject to discussion and payable by reference to a coaching programme lasting 3 months, 6 months or 13 months
For organisations:
The

cost

of Coaching is subject to discussion and is calculated as follows:
– payment per coaching programme lasting 3 months, 6 months or 13 months for an individual;
– payment per coaching project for a one-off team or group session


plus

in each of the situations mentioned above:
– a contribution of whatever your organisation would like to donate by way of CSR to

WXL

Coaching's chosen charity (Dementia UK ) via justgiving.com.
Don't be tempted to measure the cost of coaching by time spent. Instead, think of coaching as a chance to work on you, your team, your group and your colleagues achieving a goal that might not be achieved without coaching.
WHAT ARE PEOPLE SAYING?
2020 – Mark – Creative Entrepreneur / Photographer
---
As a creative entrepreneur, I have had the luxury of building my business from the ground up. Though I attained a solid position within the market, I felt there was a way to achieve even more, and as such, I started working with Wyn Lewis. Wyn was able to quickly ascertain where the sticking points were within my business and helped me weed out some of the emotional attachment I'd built up and make clearer decisions with regard to the structure of my business. Based on my work with Wyn, I successfully identified the next phase of my business and in August-November of this year, created one of the biggest projects my firm has done, confidently knowing that I had the right team and skillset to deliver. Thank you, Wyn for the guidance.
2021 – Judy – M.Sc., FCIPD – Senior HR Professional
---
I have known and worked with Wyn over many years, a key reason for that being that he inspires confidence and trust.  Wyn takes the trouble to listen and seeks clear understanding of the individuals and organisations he engages with, along with the challenge being presented.  He has extensive knowledge not just of the law, but of how businesses and people work which makes him a great coach and mentor, always delivering pragmatic advice, guidance and support.  I trust Wyn to get it right and in the right way.
2019 – Simone – Media Professional
---
Prior to my sessions starting with Wyn, I was quite nonchalant about whether coaching would make any difference to my situation. What Wyn made me realise was that for every big dream achieved, it starts with one baby step. And though we are quick to overlook those small steps, Wyn also made me realise the importance of giving oneself a pat on the back after those small achievements as this can do wonders for you psychologically and mentally. When the smallest step might seem insurmountable on those bad days, Wyn will go one step further and by mutual agreement, will send you that reminder text, much like a nudge, to get you up and running. My to-do list is the proverbial arm's length x 2, but with Wyn help, I have managed to cross a few things off. Like the world's finest athletes who all need that push or encouragement to persevere when things seem daunting, I find that Wyn has the tools & the temperament to tweak my approach so that I can see positive changes, and though I am a work-in-progress, I am certainly getting there!
2019 – Beatrice – Public Relations Professional
---
At the start, I felt stuck, unsure where to take my career post children. I was trying to work out what was important to me. Wyn has been excellent in helping me to work out a way forward and actually in restoring my confidence in my own decision-making. I feel that as a result I am in a much better place. Thank you.
2018 – AB – Solicitor
---
I started seeing Wyn when I was skirting burnout and feeling very ready to move out of my current job. I knew the options before me and the limitations I faced, and I needed someone with the requisite distance to help me think through them in a structured way. Wyn fitted the bill perfectly. I found Wyn's method to be just right: pushing one to consider all options thoroughly, and from all angles – from the big picture to the everyday - but always gentle and supportive, and using a variety of techniques. He also draws on a wealth of relevant experience from his career as an employment lawyer. Wyn is a terrific listener and remembers even minor details of conversations from weeks prior, so you get the sense that he is someone who is genuinely invested in you. Thanks to Wyn, I feel I am able to see my choice as a step in a career trajectory which is richer in detail with his input.
SMALL PRINT
Cookies: A "cookie" is a piece of information stored on your computer that records how you move your way around a website so that, when you revisit, it gives you tailored options based on the information stored about your last visit. Cookies can also be used to analyse traffic and for advertising and marketing purposes. Cookies are used by nearly all websites and don't harm your system. But please read our Cookie Policy  anyway
Data Protection: WXL Coaching is registered with the Information Commissioner's Office with registration number ZA8428783. The Data Controller is WXL Services Limited
Insurance: each of WXL Coaching and Wyn Lewis has professional indemnity and public liability insurance provided by Hiscox
Legal: WXL Coaching is a trading name of WXL Services Limited, which is a limited company registered in England & Wales with company no. is 11622630 and registered office at Kemp House 160 City Road, London, EC1V 2NX.
Privacy: two fundamental features of coaching are confidentiality and privacy. Without them, there can be no viable coaching relationship. WXL Coaching is committed to controlling, processing and protecting personal data in accordance with applicable data protection law and this Privacy Policy
Website use: the terms on which people may access and use the WXL Coaching website www.wxl.coach are set out in this Website Terms of Use
RECENT WORK
Coaching an ambitious young lawyer who then changed his job for more money and a better lifestyle
Coaching an experienced financial services expert to transition from employment to self-employment
Coaching a voluntary sector public relations professional to get a previously denied promotion and new position
Coaching a copywriter to gain a qualification, manage her time better and develop a parallel career in media
Coaching a senior executive to split his time between executive director duties and family carer duties
Coaching a successful small business owner to expand his business within the UK and internationally
Coaching a team of 15 managers to work better with each other and then with their teams