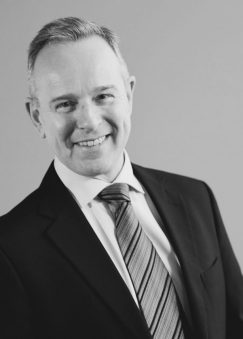 We | eXceL
WXL Coaching: was set up by me, Wyn Lewis, to deliver business and personal coaching to people, teams and groups who want to change, do better and excel at work and in life.
why me: I've been a business partner, director, employee, HR adviser, manager, owner, shareholder and solicitor for a long time.  I know how people and business work.  I can help you focus on where you are and where you want to get to.
experience:  I have a wealth of business, commercial, legal and life experience to bring to coaching.  If you want to know more, look at my profile on LinkedIn and get in touch for an initial discussion.
credentials:  I'm a registered ICF coach.  I qualified with Barefoot Coaching and with Coaching Constellations.  I'm a TCM workplace mediator.  I'm DBS certified.  I have many years' experience in large and boutique law firms and run my own businesses.  And I'm recognised in Spear's 500.
COACHING IS...
Coaching is more than just a cosy chat.  It's about:
getting yourself to think better and differently: to be more open and curious; to make more informed and effective decisions; to identify and achieve professional and personal goals, solutions and strategies; to maximise performance and potential; to increase job satisfaction; and to communicate better.
getting yourself to do more with what you already have: dramatic transformations are usually too much of an "ask" of anyone; but everyone can be persuaded to see things differently and take a new approach.
getting yourself to take action now: to take you from where you are to where you want to be instead; to achieve something significant that you really, really, really want.
getting yourself to do things you want to avoid: by doing exercises; doing homework; doing things differently; thinking about who you are, what you want, how you work, when you want to do things; being honest; being uncomfortable (in a good way); being committed; and exploring.
letting your coach into your world: to challenge, guide, inspire, laugh with, listen, provoke, question, support and test you; and say what your friends and colleagues might not.
COACHING INVOLVES...
If you're an individual:
there will be one

initial meeting

to see if we would be a good fit working together.  That initial meeting is a confidential 1-2-1.
If we work together, there will be a coaching agreement and a personal coaching programme for 3, 6 or 13 months.  This usually involves meeting for around 90 minutes every 3 weeks or so and will be tailored to you and what you want to focus on.  In practice you get 24/7 access.
If you're an organisation:
there are usually two

initial meetings

: one with a team or group leader or budget holder to discuss business expectations and the business case for coaching; and another confidential 1-2-1 with each person being coached, or with their team or group leader.
If we work together, there will be a coaching agreement and a personal coaching programme for 3, 6 or 13 months, or a one-off project.  Individual coaching usually involves meeting for around 90 minutes every 3 weeks or so and will be tailored to the individual and what they and you want to focus on.  In practice you get 24/7 access.  Group or team coaching arrangements will vary with the work involved.
COACHING COVERS...
Typically, coaching covers (but isn't limited to) things like:
Accountability | acting up | ambition | anxiety | authority | autonomy
Board member responsibilities | business development
Career guidance | career management | change | clarity | confidence | conflicts | CVs
Decision-making | delegation | difficult conversations | difficult people | director duties
Employed to self-employed status | being an expert
Female executives | first 100 days in a role | fitting in | flexible working
Group-working
Home v. office-based working | hot-desking
Impact | independence | interviews | interview practice | interview skills
Job-related issues | job-hunting
Kindness | knock-knock behaviours

L

eadership | leadership styles | leadership trends | liking yourself
Managing yourself and colleagues | making a difference | maternity returners | mentoring | mergers
Networking | new colleagues | new job – first 100 days | new job – your predecessor | new owner
Onboarding | organisational issues | outplacement
Perfectionism | power politics | presentation skills | procrastination | productivity | promotion
Questioning | quitting
Redundancy | resilience | returning to work after a break | relationships within work | responsibility
Self-employment | shyness | stepping up | stuck in a rut | stuckness | succession planning
Team members | team-working | time management
Uncertainty | understanding – not just responding
Values | visualising | VUCA world
Wellbeing | what could be | work-life balance
Xyrophobia
You – and what that means
Zooming-in techniques | Zone of Deference behaviour
remember: your coaching focus, and you, may change during a coaching programme… and that's fine.
INVESTING IN...
investing: in coaching, the word investment is more relevant than the word cost.  What you pay for coaching is an investment in yourself and in your future.  So the cost of Coaching is less than the value of Coaching.
cost: whether you are an individual or an organisation, the cost will depend on your coaching programme.  You pay in advance, then draw down your time during the programme.  For individuals, the PersonalCoach programme is £900 for 6 hours over a 3-month period; and the QuickCoach programme is £987 for unlimited coaching over a 12-month period.  For company sponsors, the cost is negotiable.
value:  do not be tempted to measure the cost of coaching by time spent.  Think of coaching as a chance to explore yourself, your team, your group and your colleagues achieving things you might otherwise miss.
social responsibility:  you might, after each coaching conversation, want to donate to WXL Coaching's chosen charity – Dementia UK – to reflect the value to you of your last coaching conversation.  You can do that here.
As well as my A-Z coaching (see above) I'm also a bit niche and work a lot with the following people:
women in business: I work with women who are successful in business, especially women lawyers, to prioritise the demands of work and life in a way that fosters a successful career, but with less guilt about also having a personal, family and social life.  I've managed teams of (mainly female) lawyers and know what it's like.
young lawyers: I work with young lawyers who are on track to partnership, but who may be exhausted by this, to balance professional and personal ambitions in a way that satisfies both, without feeling left out when friends earn less, but get out more and seem to have more fun.  I've been there myself and know what it's like.
generation X:  I work with people in established careers to focus on "what next" to see if this involves more of the same, or ambitious change, and whether this means full- or part-time employment, self-employment, retirement or something else and how to achieve this.  I'm in this group myself and know what it's like.
•
•
My goal is to make other people successful and for them to feel good about that.  Here are some examples:
Working with an ambitious young lawyer…
…  who then changed his job for more money and a better lifestyle
Working with an experienced financial services expert…
… to transition from employment to self-employment
Working with a voluntary sector public relations professional…
…to get a previously denied promotion and a new position
Working with a copywriter…
… to gain a qualification, manage her time and have a parallel career in media
Working with a senior C-suite executive …
…to split his time between executive director duties and family carer duties
Working with a long-standing partner in a large law firm…
… to make mid-life decisions about life and work
Working with a successful business owner-manager…
… to expand his business within the UK and internationally
Working with a team of 15 managers within a multinational bank…
… to work better with each other and with their teams
Working with a recently-appointed partner in a private company…
… to adapt to her new status and grow the business
ENDORSING...
SS – Media Professional
---
Prior to my sessions starting with Wyn, I was quite nonchalant about whether coaching would make any difference to my situation. What Wyn made me realise was that for every big dream achieved, it starts with one baby step. And though we are quick to overlook those small steps, Wyn also made me realise the importance of giving oneself a pat on the back after those small achievements as this can do wonders for you psychologically and mentally. When the smallest step might seem insurmountable on those bad days, Wyn will go one step further and by mutual agreement, will send you that reminder text, much like a nudge, to get you up and running. My to-do list is the proverbial arm's length x 2, but with Wyn help, I have managed to cross a few things off. Like the world's finest athletes who all need that push or encouragement to persevere when things seem daunting, I find that Wyn has the tools & the temperament to tweak my approach so that I can see positive changes, and though I am a work-in-progress, I am certainly getting there!
BB – Public Relations Professional
---
At the start, I felt stuck, unsure where to take my career post children. I was trying to work out what was important to me. Wyn has been excellent in helping me to work out a way forward and actually in restoring my confidence in my own decision-making. I feel that as a result I am in a much better place. Thank you.
AB – Solicitor
---
I started seeing Wyn when I was skirting burnout and feeling very ready to move out of my current job. I knew the options before me and the limitations I faced, and I needed someone with the requisite distance to help me think through them in a structured way. Wyn fitted the bill perfectly. I found Wyn's method to be just right: pushing one to consider all options thoroughly, and from all angles – from the big picture to the everyday - but always gentle and supportive, and using a variety of techniques. He also draws on a wealth of relevant experience from his career as an employment lawyer. Wyn is a terrific listener and remembers even minor details of conversations from weeks prior, so you get the sense that he is someone who is genuinely invested in you. Thanks to Wyn, I feel I am able to see my choice as a step in a career trajectory which is richer in detail with his input.
CONTACT
Phone:  077 7088 3207
Email:  Wyn.Lewis@wxl.coach
We | eXceL
*******************************************************************